Rattler®
Next Generation BTC Compatible
Rattler® is the next generation of buttress compatible connections. For those applications where operating torque is equally as imperative as drilling economically, Rattler® is the solution. Until now, the industry has reached the limits of what a buttress compatible connection is capable of. Rattler's® unique barrel nose design allows for a significantly larger torque stop. The threads are offset from the pin face, protecting them from damage during stabbing and providing easy repair in the field. This innovative design also provides for an 8% increase in makeup speed compared to typical API BTC compatible connections. Its thread form and thread interference have been optimized to provide maximum torque and sealability while remaining compatible with API BTC float equipment. The coupling anti-rotation feature prevents spinning couplings in the field, reducing uncertainty and non-productive time. Rattler® is built to save operators money and time.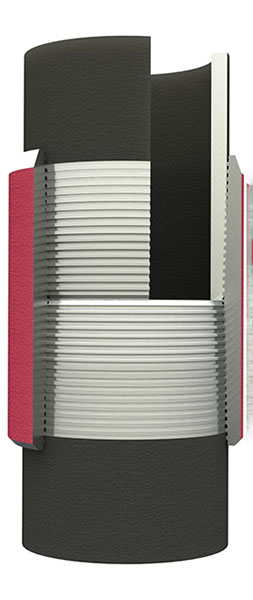 Features
Proprietary tolerance BTC thread form
Better sealability than API BTC
Optimized stress for performance inchallenging shale wells
Faster makeup than typical BTC compatible connections
Coupling anti-rotation feature to eliminate spinning couplings in the field
Breakthrough barrel nose design to maximize torque capability
The unique barrel nose design of Rattler™ provide a significantly larger torque stop compared conventional semi-premiums.
The improved BTC thread form is optimized for maximum torque and sealability.
Lower makeup loss and coupling anti-rotation provides a quick, consistent makeup profile and reduces non-productive time. Operators see notable increases in running speed.
Rattler™ was designed to work with standard API BTC float equipment, providing supply chain flexibility.
Pressure to failure indicates the pipe body fails mechanically before the connection
The Rattler™ thread form is an optimized version of API BTC. It's designed to maximize both torque and thread sealability.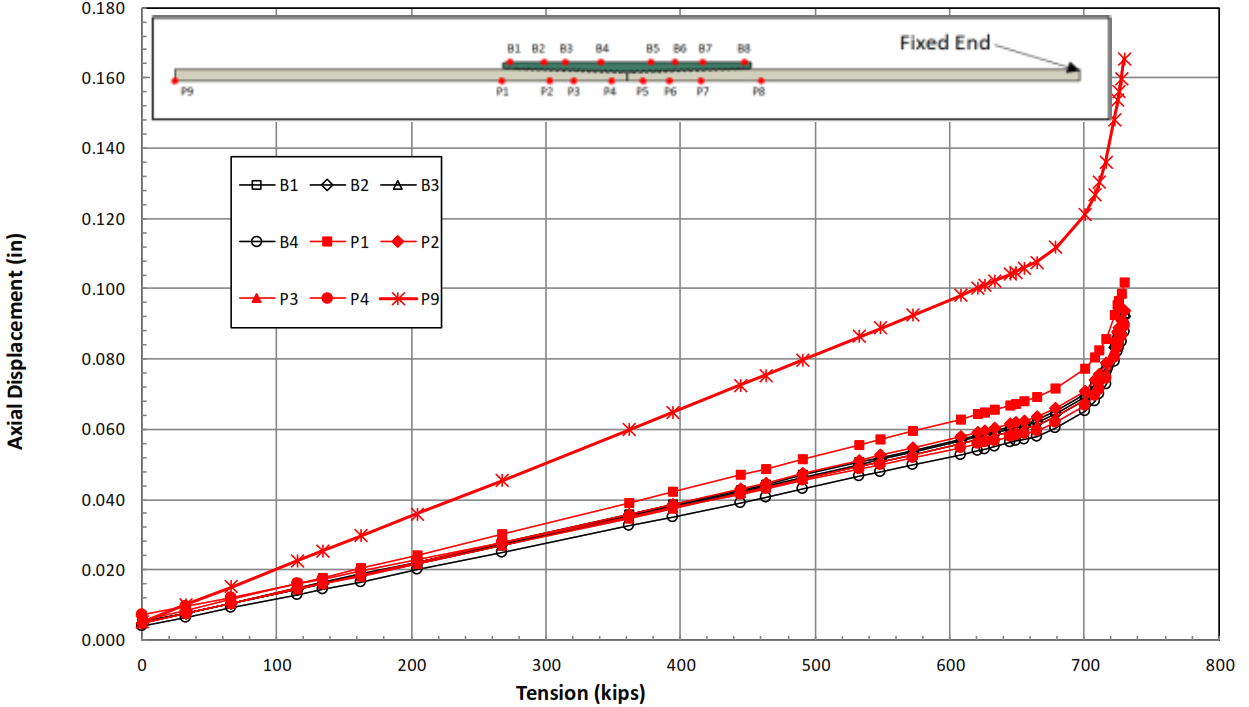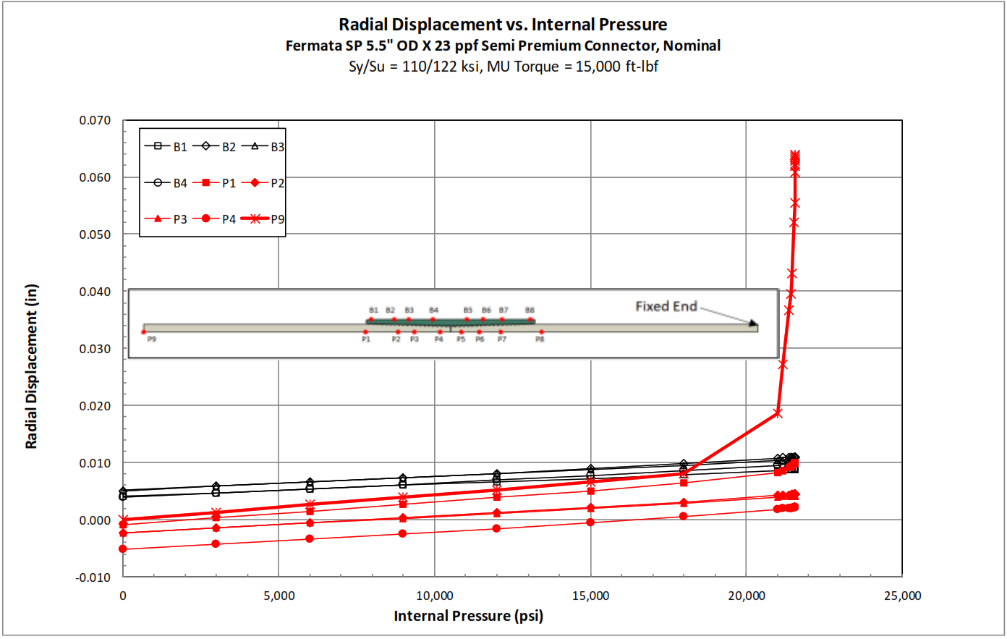 Services available
Technical Support
Field Service
Casing Design
Material Selection
Torque and Drag
Accessories
All material contained in this brochure is for general information only. This material should not,  therefore, be used or relied upon for any specific application without independent competent professional examination and verification of its accuracy, suitability and applicability. Fermata Technologies, LLC does not assume any responsibility or liability for any loss, damage, injury resulting from the use of information and data herein.