Hercules®
A Modern Semi-Premium
Hercules® was designed to be this generation's semi-premium connection. It provides a solution to the issues plaguing API BTC compatible connections: inconsistent makeup profiles, spinning couplings, poor sealability, and high connection stress. The patent pending PrecisionFit® hooked thread form is tight fitting. It provides an outstanding thread seal while allowing for half the hoop stress of an API BTC compatible connection. Corrosive environments are where this product shines. Its negative load flank diminishes the potential for jumpout and reduces localized movement within the connection under bending and tension. Stepped crests and low pitch allow for Hercules® to be madeup in 7 turns compared to 12 for API BTC compatible connections. The coupling anti-rotation feature prevents spinning couplings in the field, reducing uncertainty and non-productive time. We can customize the Hercules® connection to meet the demands of your specific application.
Use the contact form page to inquire about purchasing the Hercules and PrecisionFit pipe connections.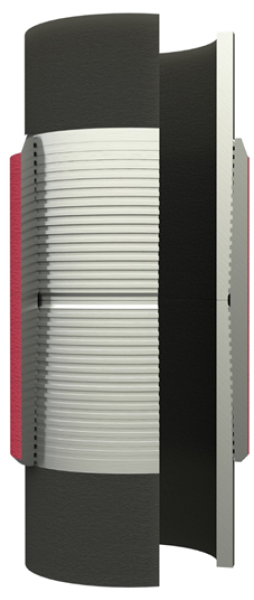 Features
Patent pending PrecisionFit™ hooked thread form
Better sealability than API BTC compatible connections
Low stress for low galling and performance in a corrosive environment
Fast make-up to save operators valuable rig time
Coupling anti-rotation feature to eliminate spinning couplings in the field
Breakthrough barrel nose design to maximize torque capabilit
The unique barrel nose design of Hercules™ provide a significantly larger torque stop compared conventional semi-premiums.
NEXT GENERATION THREAD FORM
Patent pending PrecisionFit™ hooked thread form diminishes the potential for jumpout, provides incredible sealability, and reduces coupling stress.
Low thread pitch, stepped crests, consistent makeup profile, and coupling anti-rotation reduce nonproductive time and significantly increase running speed.
Hoop stress at makeup is approximately half that of API BTC compatible connections, reducing susceptibility to galling and corrosion.
Pressure to failure indicates the pipe body fails mechanically before the connection
The negative load flank of the PrecisionFit™ thread form prevents sliding of the thread under tension and minimizes hoop stress under load. Positive load flank connections have increased hoop stress due to sliding under tension.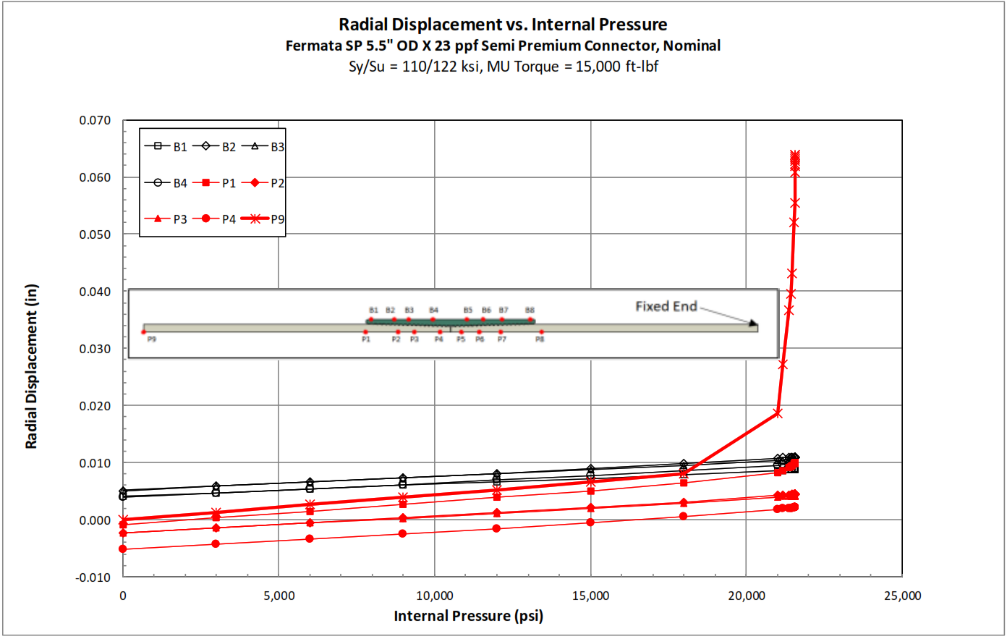 Services available
Technical Support
Field Service
Casing Design
Material Selection
Torque and Drag
Custom Pipe Threading
All material contained in this brochure is for general information only. This material should not, therefore, be used or relied upon for any specific application without independent competent professional examination and verification of its accuracy, suitability and applicability. Fermata Technologies, LLC does not assume any responsibility or liability for any loss, damage, injury resulting from the use of information and data herein.