Bushmaster® SL
Next Generation Semi- Premium
Bushmaster® SL was designed to provide clearance with ultimate supply chain flexibility. Many threading facilities are not equipped with swage and stress relief equipment which are necessary to manufacture semi-flush connections. The slim OD of the Bushmaster® SL coupling allows for comparable clearance of a semi-flush connection without the need to swage and stress relief. This allows for the capability to process in nearly any OCTG threading facility in North America. The connection was specifically designed for threading on ERW and seamless tubes.  In addition tooutstanding supply chain flexibility, Bushmaster® SL shines in performance. The Constrictor® thread form, pin-to-pin shoulder, and optimized taper deliver leading torque, tension, and pressure integrity. Itstabs deep, makes up in less than half the turnsrequired for API BTC, and mitigates couplings spinning in the field.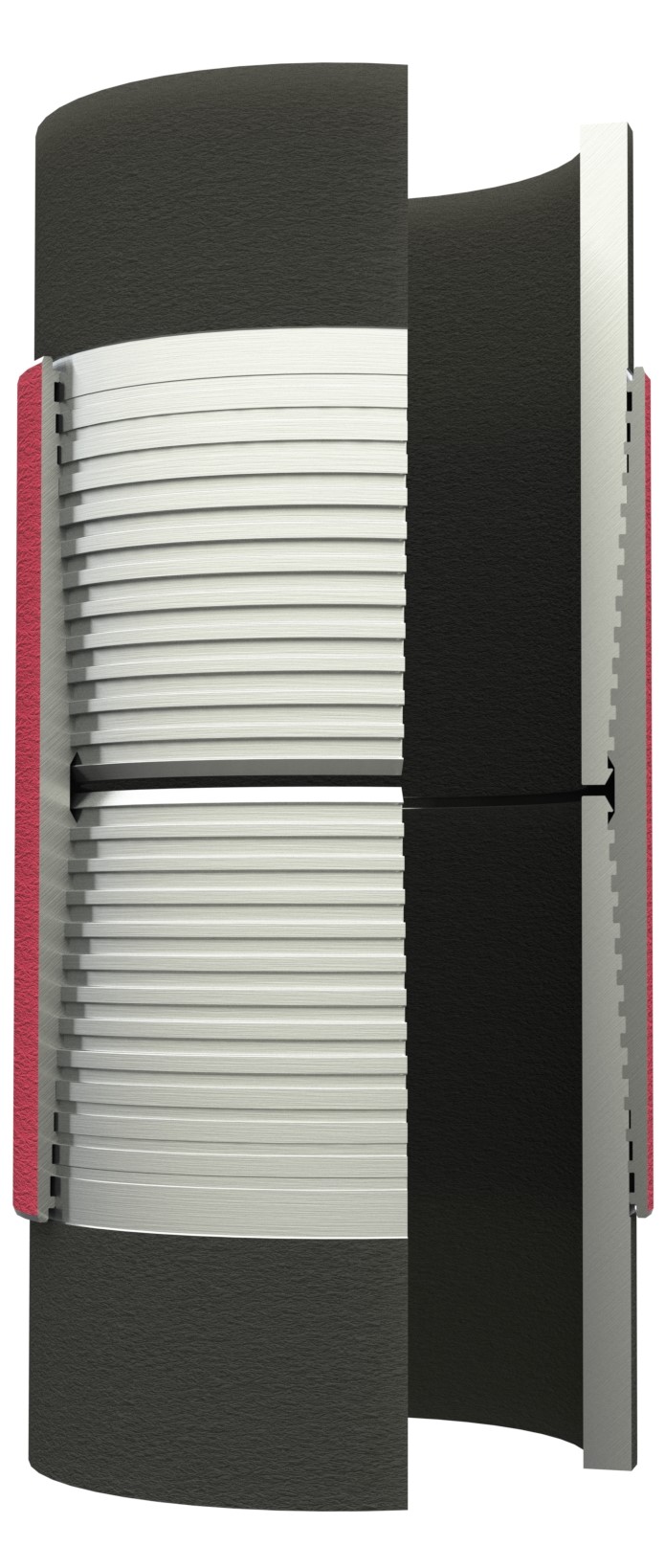 Features
Hardwearing and extreme torque Constrictor® thread form
Slim Coupling OD for clearance comparable to semi-flush connections
Better sealability than API BTC compatible connections
Fast make-up to save operators valuable rig time
Specifically designed to perform on both ERW and seamless pipe
Pin to pin torque stop combined with Constrictor® threads results in the highest class of rotating capability
The Constrictor® thread form combined with a pin to pin torque stop provide rotating capability an order of magnitude greater than conventional semi-premiums.
NEXT GENERATION THREAD FORM
Say goodbye to connection jumpout, slow makeup, and galled threads. The Constrictor® thread form was developed for the next generation of OCTG demands.
Low thread pitch, stepped crests, consistent makeup profile, and variable width threads reduce non-productive time and significantly increase running speed.
Hoop stress at makeup is substanially lower than that of API BTC compatible connections, reducing susceptibility to galling and corrosion.
Pressure to failure indicates the pipe body fails mechanically before the connection
The Constrictor® thread form prevents sliding of the thread under tension, compression, and bending and minimizes hoop stress under load. This provides an ideal stress profile and the ultimate connection integrity.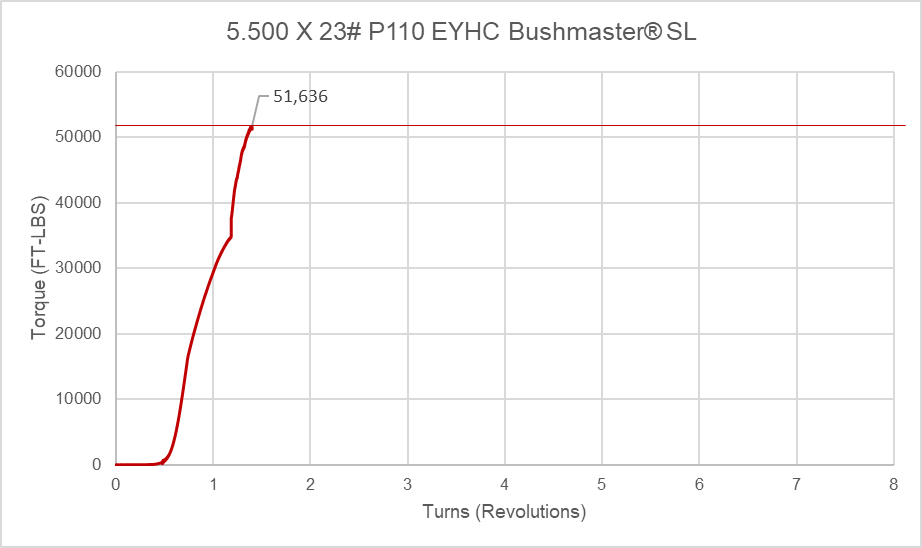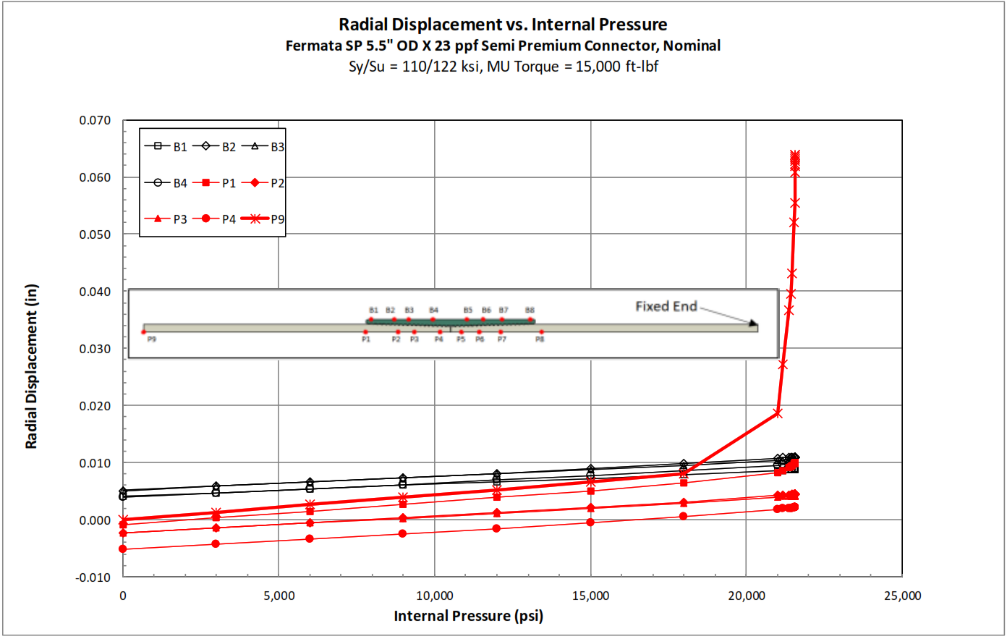 Services available
Technical Support
Field Service
Casing Design
Material Selection
Torque and Drag
Accessories
All material contained in this brochure is for general information only. This material should not, therefore, be used or relied upon for any specific application without independent competent professional examination and verification of its accuracy, suitability and applicability. Fermata Technologies, LLC does not assume any responsibility or liability for any loss, damage, injury resulting from the use of information and data herein.